Welcome to the Music.Net – The future of the Music Industry
Music.Net has disrupted the Music Industry with the 1st Decentralized Music Platform, designed for Musicians, Artists, Performers, Singers, Songwriters, Producers, in every musical style.
Music.Net, powered by ABEYCHAIN 2.0 with neurothink Technology, is the exclusive music industry focused NFT trading platform.
Evolution of recorded music
VIP NFT – The New Music Medium
Issue SMART Contract
It's easy to create your own Smart Contracts on the ABEYCHAIN. Simply fill in the Smart Contract form and Submit. Contract is ready!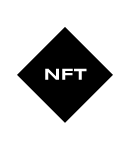 Create Master NFT
Upload your asset to the staging area. It is then confirmed by the human review team. Then it will go on for validation and then be forged to the ABEYCHAIN.
Valid Individual Prints (VIP)
Once the Master is created you can then order VIP copies. Order in multiples, minimum 100 copies, to 100,000 and more. Launch a Platinum seller!
* Low Gas Fees allow Artists of all levels to participate.
DRC – Digital Rights Contracts
Division and tracking of Rights to music is a complex area to understand, or to implement. There are a number of pieces to the music rights puzzle, including Songwriters, Producers, Musicians, and not least of all Publishers. Guaranteeing rights can be difficult and complex even for the more experienced music industry experts.
Music.Net has disrupted and simplified Music Rights by assigning Music Rights, guaranteed by Smart Contract. In an area that has traditionally been controlled by an exclusive group of; Record Labels, Private Equity firms, and Billionaire Investors, will now be available to average individuals, and small investors. DRC Fractional Rights tokens can be owned and traded by anyone and everyone, regardless of "Inside Connections" or "Massive Capital".
THE ACT
ACT is the Token of value in the Music.Net ecosystem. NTF, VIP, DRC, Gas and Transaction Fees all require using ACT. ACT is a Stable Token issued on the ABEYCHAIN and has 1:1 value with USDT. ACT is Minted when purchased, and Burned when they are used, or exchanged. ACT can be purchased using ABEY.
VIP Marketplace
Music.Net is an artist and musician friendly digital media platform that welcomes all artists, producers, writers, producers, music labels and music industry professionals to participate in a vibrant marketplace for the trading of valuable music and related assets.